Straight Gate Returns to In-Person Sunday Services on Sunday, June 27th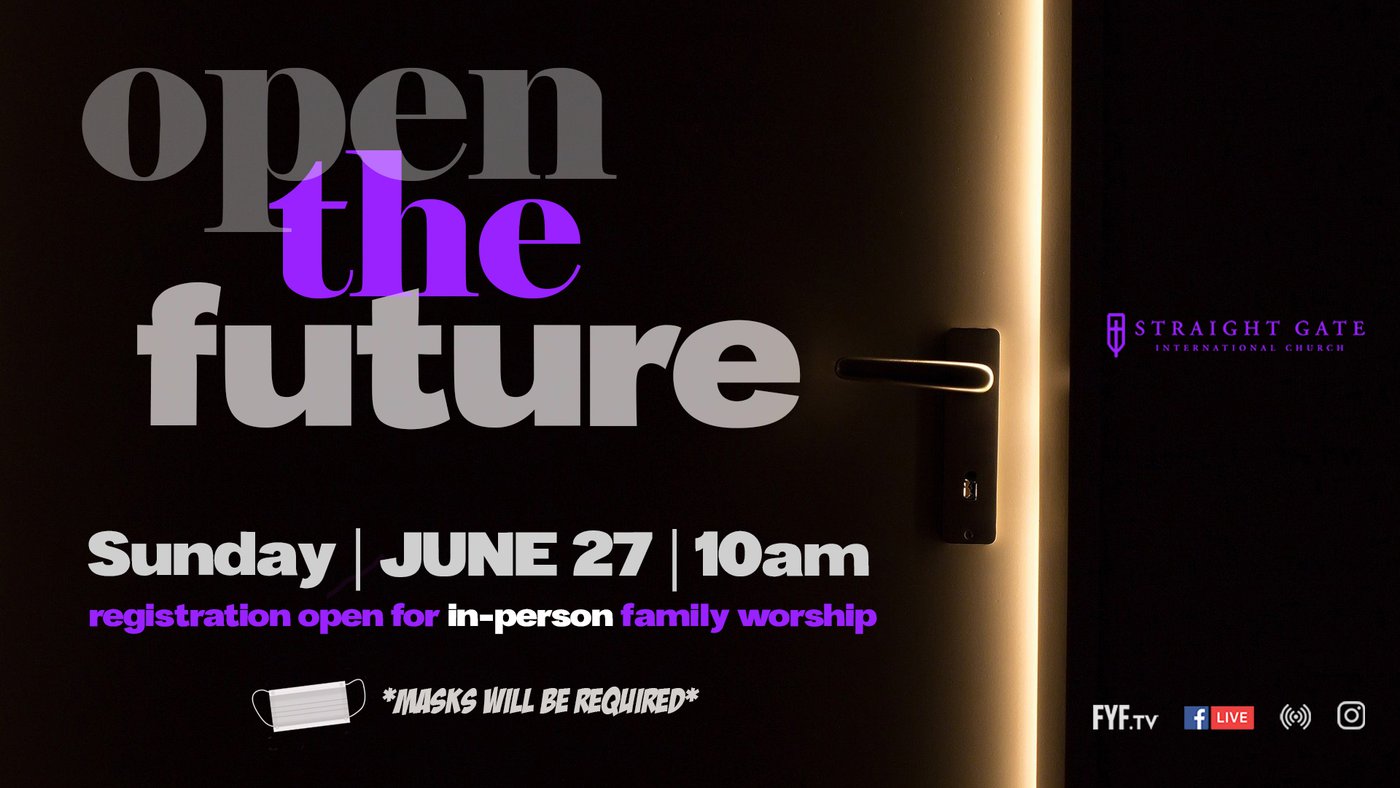 Under the direction and prompting of the Holy Spirit, The Straight Gate International Church leadership has made plans to return to meeting together in our church building (10100 Grand River, Detroit, MI 48204). We are aware of the recent removal of state mandated guidelines, however, to ensure everyone's comfortability, our phased returning approach will take place in the following ways:
General Notes:
1. Services will be limited to 250 people
2. Social distancing and masks required
3. Children are especially welcome
- But no children/youth classes
4. All other services still online for now
We are so excited to see you!!!! So that everyone is on one accord, in the same mind and of the same judgement, here's the important things to note leading up to Straight Gate's reopening on Sunday, June 27th:
Pre-Service Notes:
1. Visitors and members can start registering on our website Monday of each week
Note: Must register every week
2. You can also call the church office (M-F, 9am-4pm) to also register
Arrival Notes:
1. Park in East Parking Lot first
(Doors will open at 9:00am* for the general congregation)
2. One entry into the building (the front entry)
3. Quick health screening
4. Masks are required
5. Children 2 and under won't need a mask
*Change from 9:30am
Service Notes:
1. Seating areas will be clearly defined
2. Masks and social distancing observed
3. Please do not congregate in restroom areas
4. Asking for everyone to leave the inside of the church building as soon as possible after service
We hope that we'll enter the next phase of our return plan as soon as possible, but for now, these are guidelines for returning to Straight Gate for in-person worship services and we can't wait to see your beautiful face, up in the place. God Bless You and see you soon.