June Food Assistance with Forgotten Harvest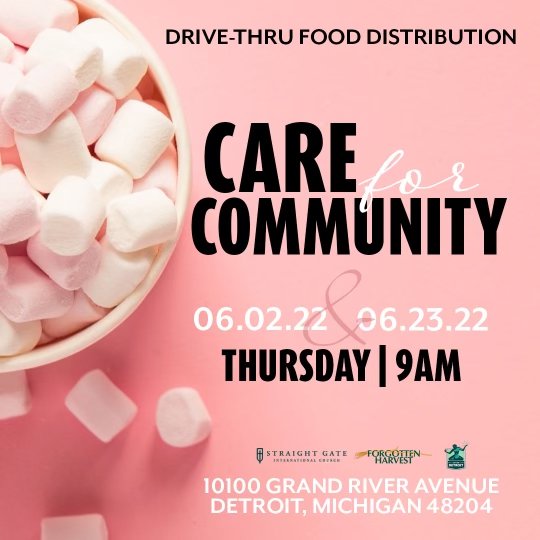 Registration For Services No Longer Required
As of Sunday, March 6th, we are no longer requiring registration for our weekly Sunday services, as well as, services will no longer be capped at 250 people. Upon arrival, a quick health screening will still take place, and we are still asking everyone to wear masks and to observe social distancing. We will continue to monitor the situation and provide updates when they are available. Thank you so much and God Bless!
Straight Gate Returns to In-Person Sunday Services on Sunday, June 27th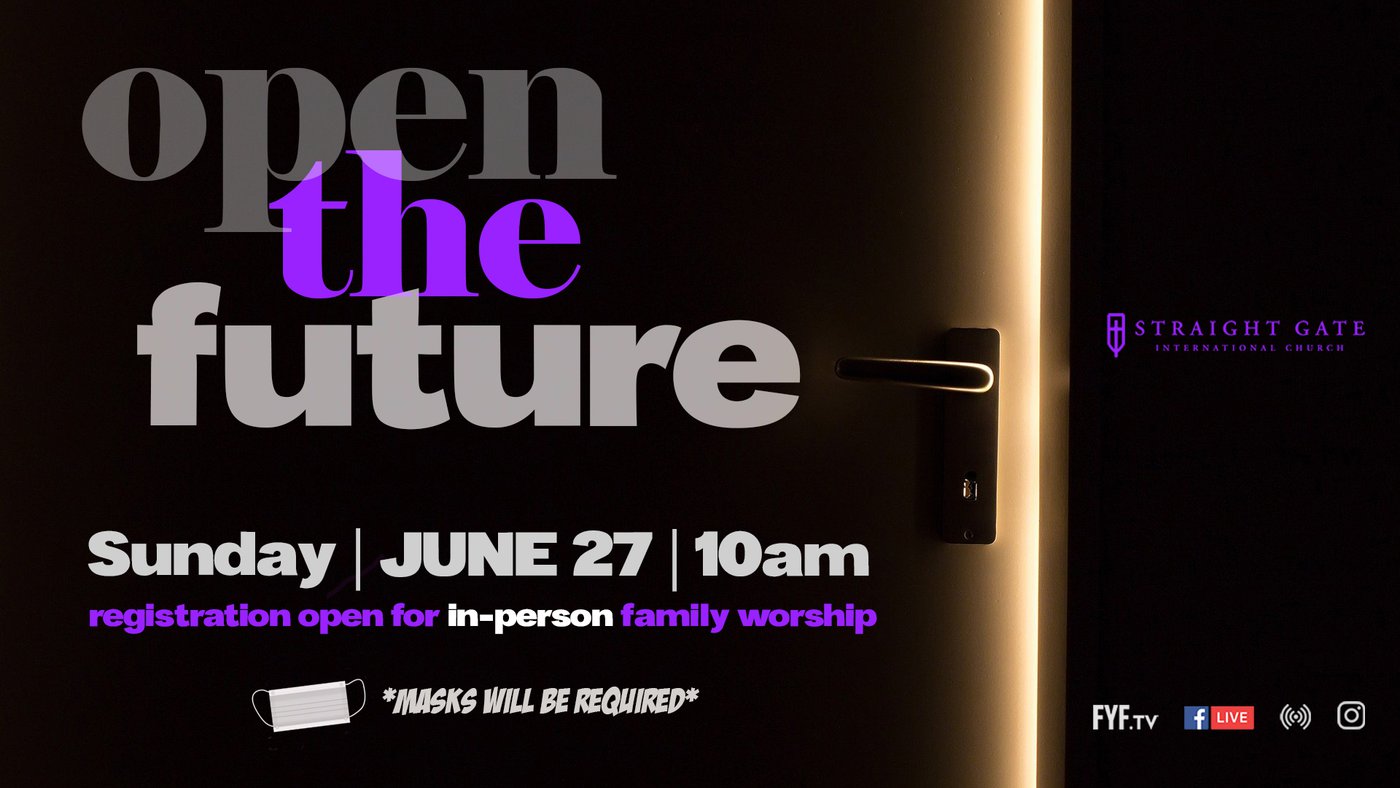 Under the direction and prompting of the Holy Spirit, The Straight Gate International Church leadership has made plans to return to meeting together in our church building (10100 Grand River, Detroit, MI 48204). We are aware of the recent removal of state mandated guidelines, however, to ensure everyone's comfortability, our phased returning approach will take place in the following ways:
General Notes:
1. Services will be limited to 250 people
2. Social distancing and masks required
3. Children are especially welcome
- But no children/youth classes
4. All other services still online for now
We are so excited to see you!!!! So that everyone is on one accord, in the same mind and of the same judgement, here's the important things to note leading up to Straight Gate reopening on Sunday, June 27th:
Pre-Service Notes:
1. Visitors and members can start registering on our website Monday of each week
Note: Must register every week
2. You can also call the church office (M-F, 9am-4pm) to also register
Arrival Notes:
1. Park in East Parking Lot first
(Doors will open at 9:00am* for the general congregation)
2. One entry into the building (the front entry)
3. Quick health screening
4. Masks are required
5. Children 2 and under won't need a mask
*Change from 9:30am
Service Notes:
1. Seating areas will be clearly defined
2. Masks and social distancing observed
3. Please do not congregate in restroom areas
4. Asking for everyone to leave the inside of the church building as soon as possible after service
We hope that we'll enter the next phase of our return plan as soon as possible, but for now, these are guidelines for returning to Straight Gate for in-person worship services and we can't wait to see your beautiful face, up in the place. God Bless You and see you soon.
Food Service in 2021 with Forgotten Harvest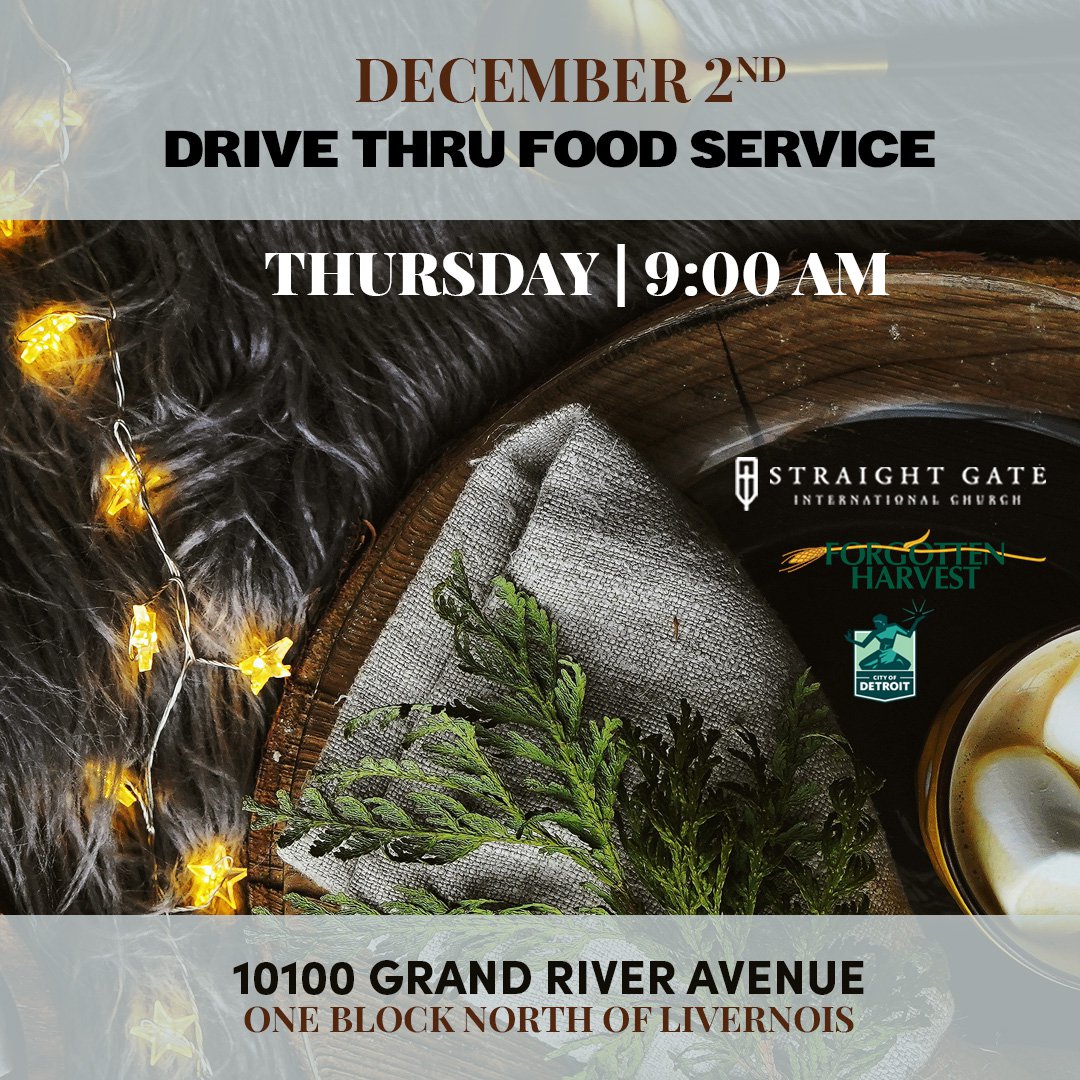 Our food assistance in 2021 will be held on the 1st and 4th Thursdays of each month. In December, there will only be one day of assistance on December 2nd. We meet at 9am and there's no qualifications needed to receive assistance.
Resurrection Sunday - April 4th, 2021 - Virtual Family & Friends Day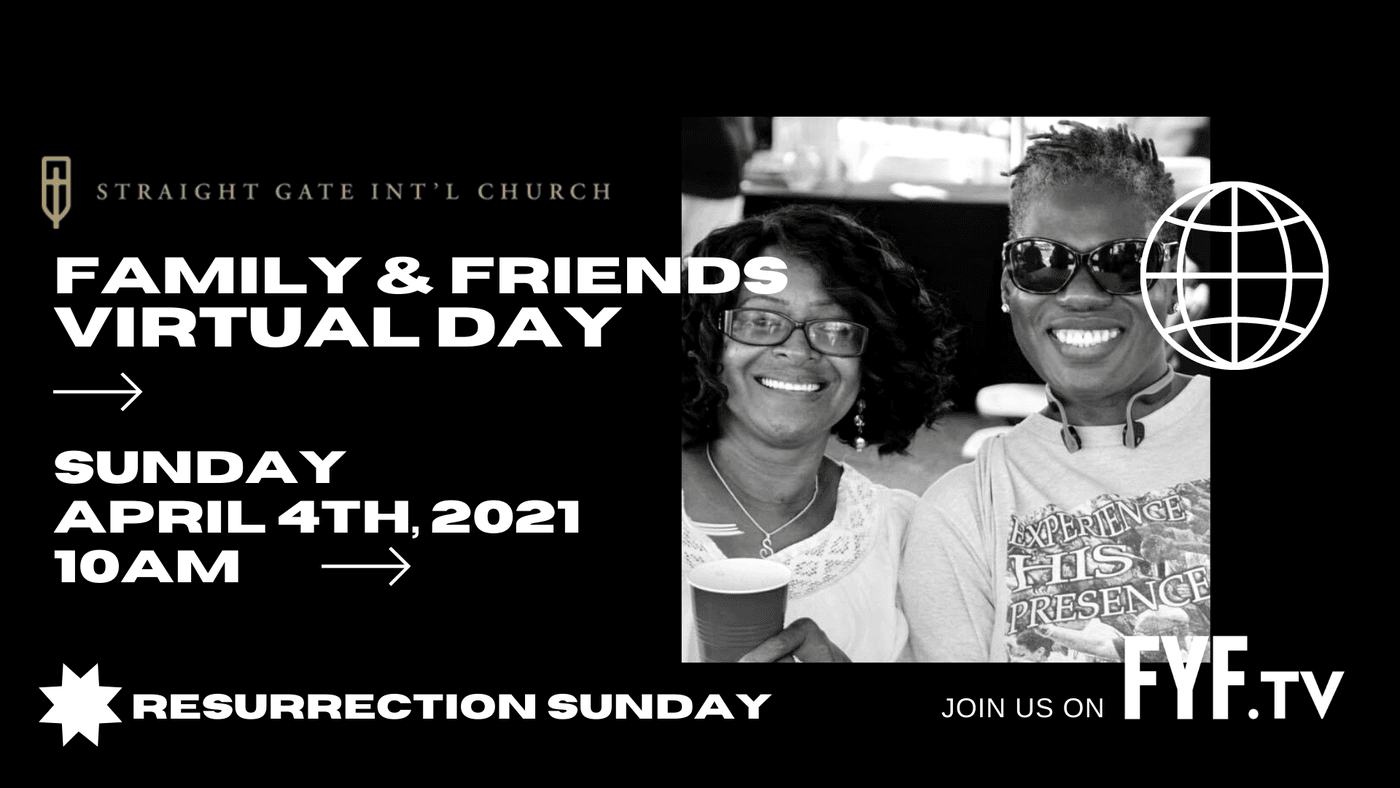 Straight Gate Virtual Game Night! Friday April 2nd - 7pm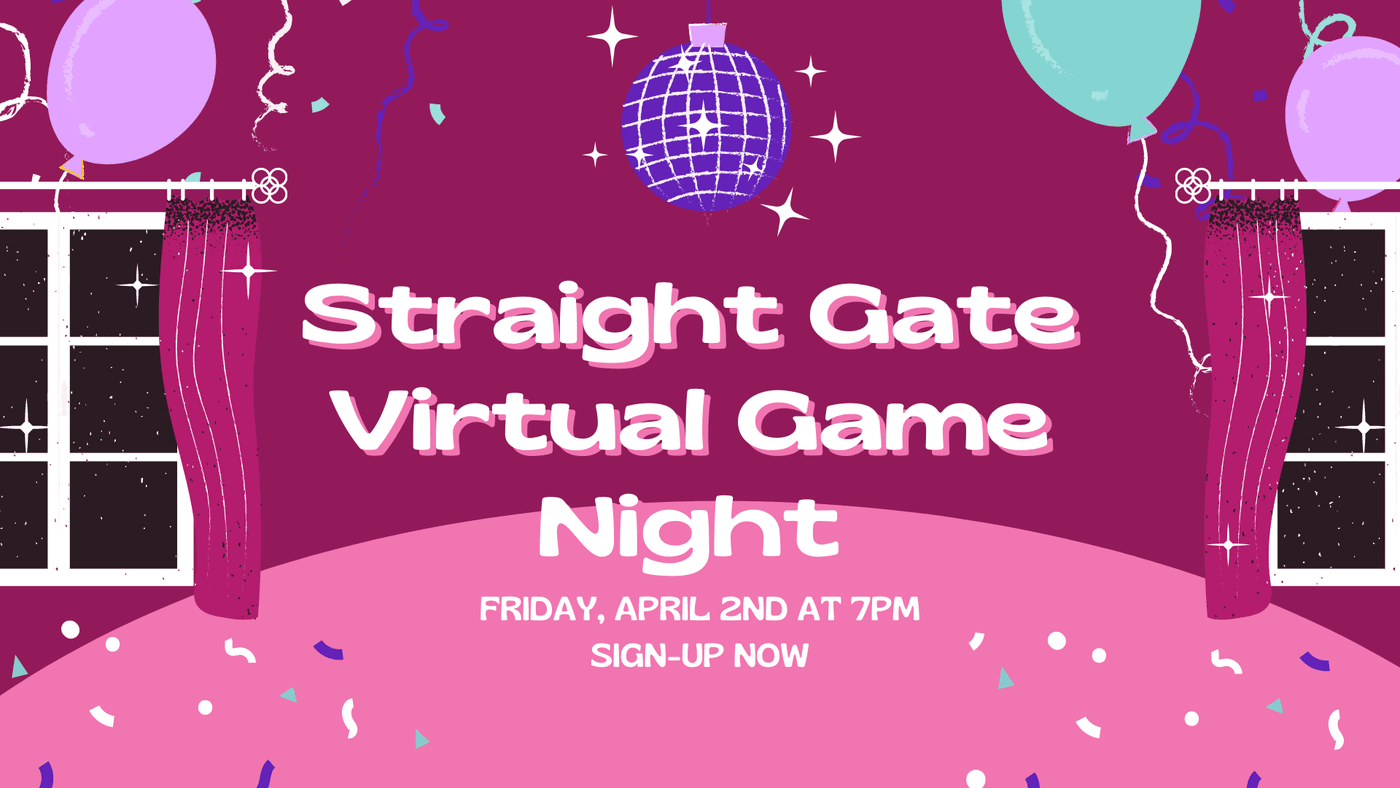 Mark your calendars! The Straight Gate Virtual Game Night will be full of fun, camaraderie, and excitement. Let us know if you're interested in joining below!

Watch Night Service - Thursday, December 31st at 7pm! Join us on FYF.tv or FB Live!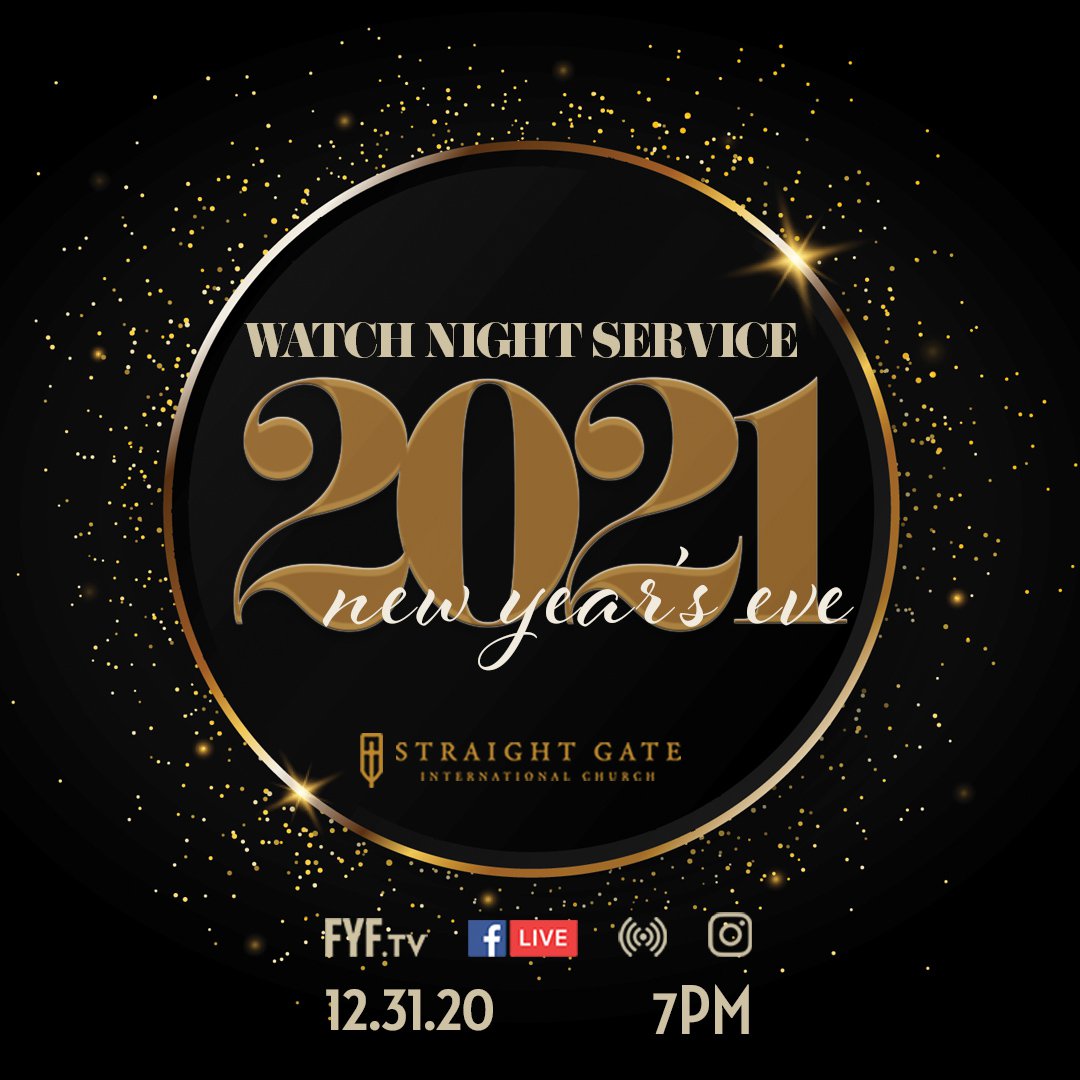 Food Assistance for Seniors on Thursday, December 31st at 9am
This Thursday, at 9am, meet us at Straight Gate for Food Assistance partnering with the Detroit Area Agency on Aging. This event is for seniors 60+ but you can pick up assistance for seniors even if you aren't over the age of 60.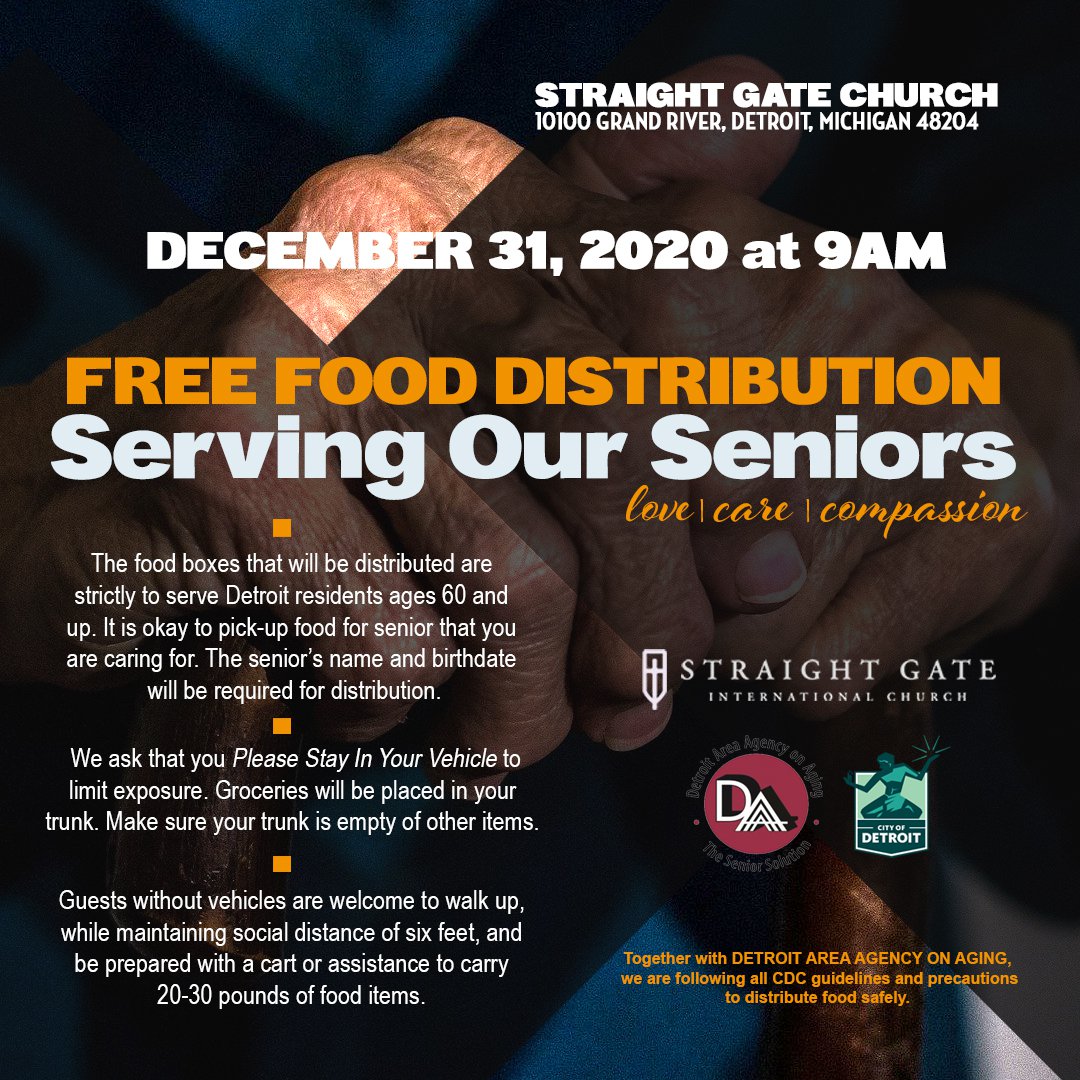 Virtual Catechism Starts January 17th, 2021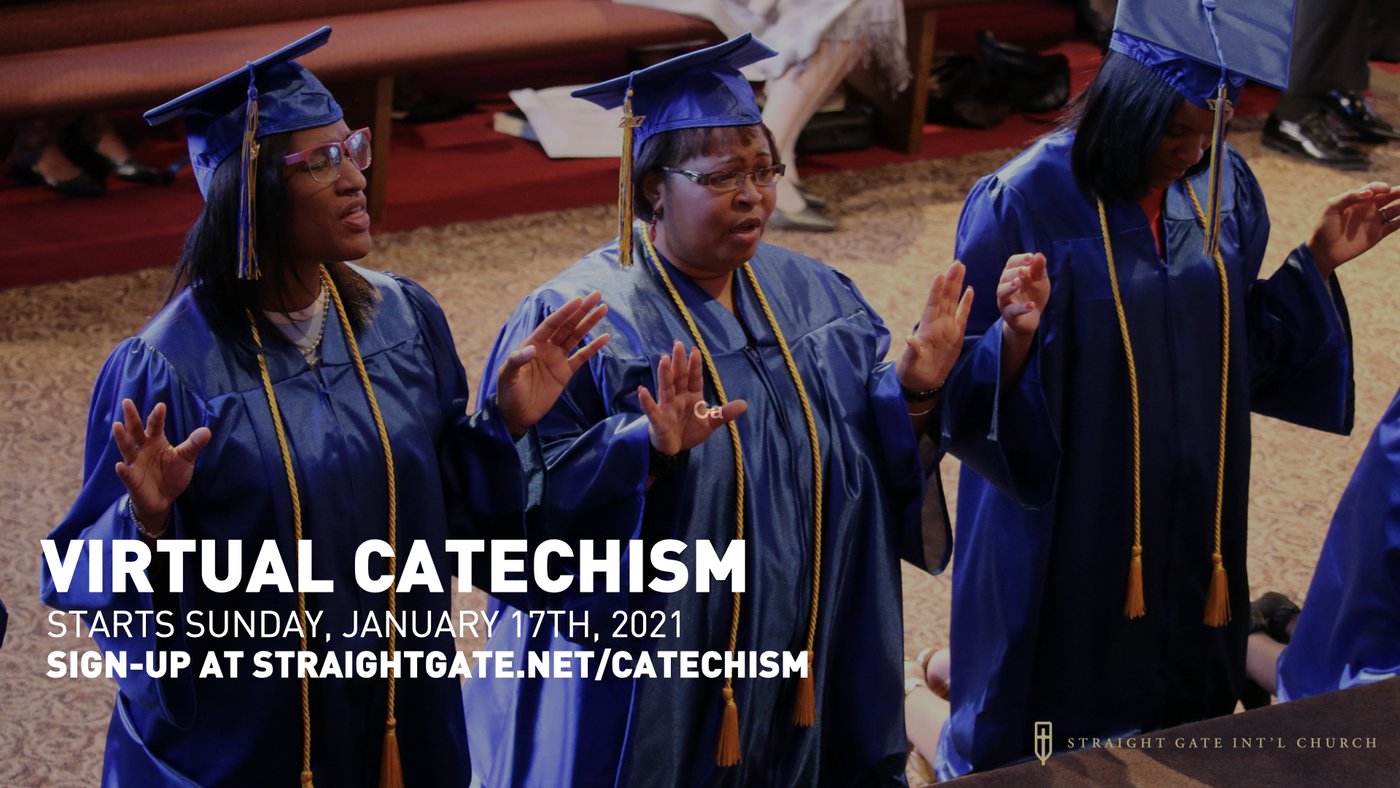 Watch the playback of our November 29th Sunday Service!
Watch the playback of our FYF.tv 2.0 Relaunch!
FYF 2.0 is coming!
Mark your calendars for Saturday, November 28th! It's Bishop Andrew Merritt & Pastor Jonathan Merritt's birthday! But not only that, you're in for a treat as we launch a new version of FYF.tv! We'll be live from 10am to 1pm, where you'll hear from some very special guests and receive a sneak peek at our new lineup of shows! See you there.
Watch the playback of our November 24nd Midweek Bible Study!
Watch the playback of our November 22nd Sunday Service!
FYF 2.0 Launch - November 28th from 10am-1pm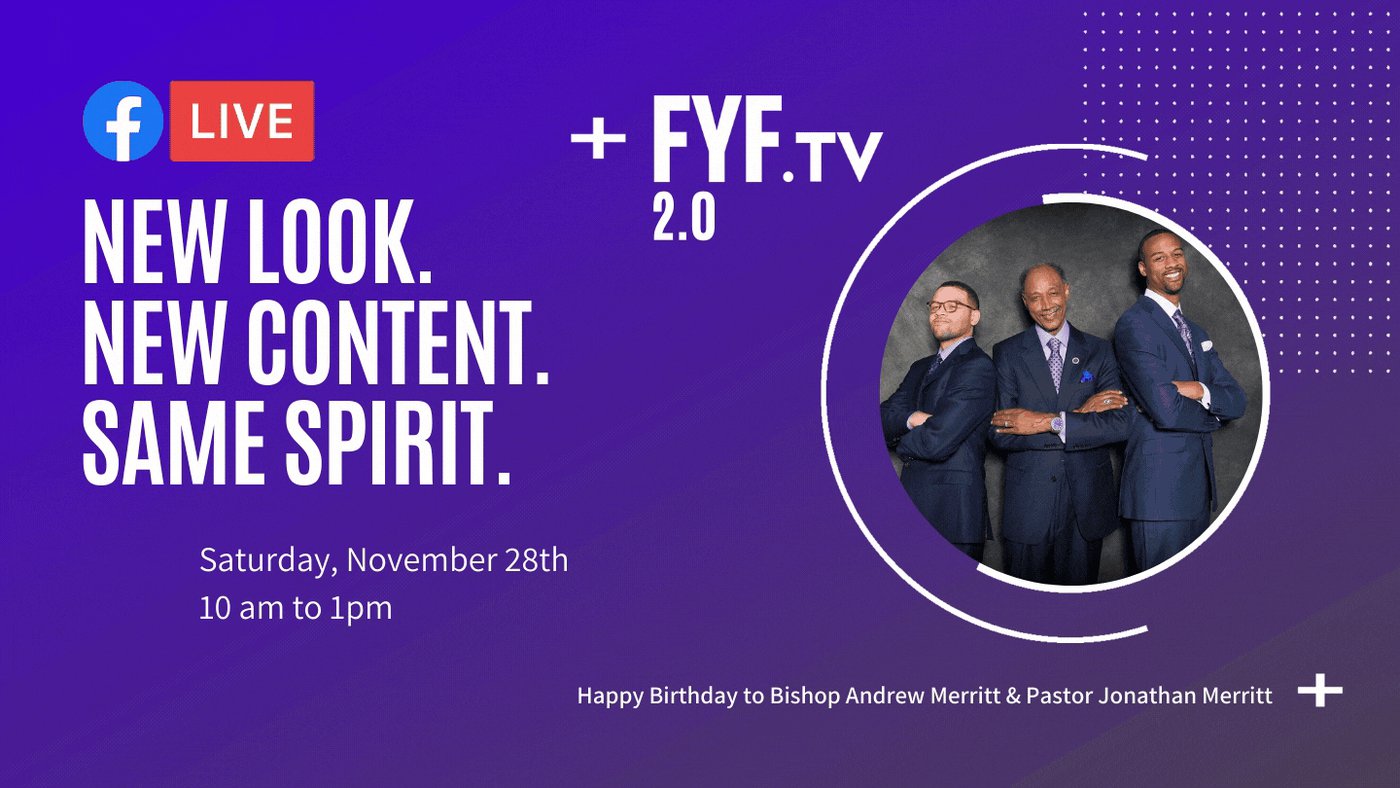 Convoy of Hope Food Assistance
Drive-In Service Recap
Providing Food for Those in Need During This Time
Official Statement from Bishop Andrew Merritt - May 1st, 2020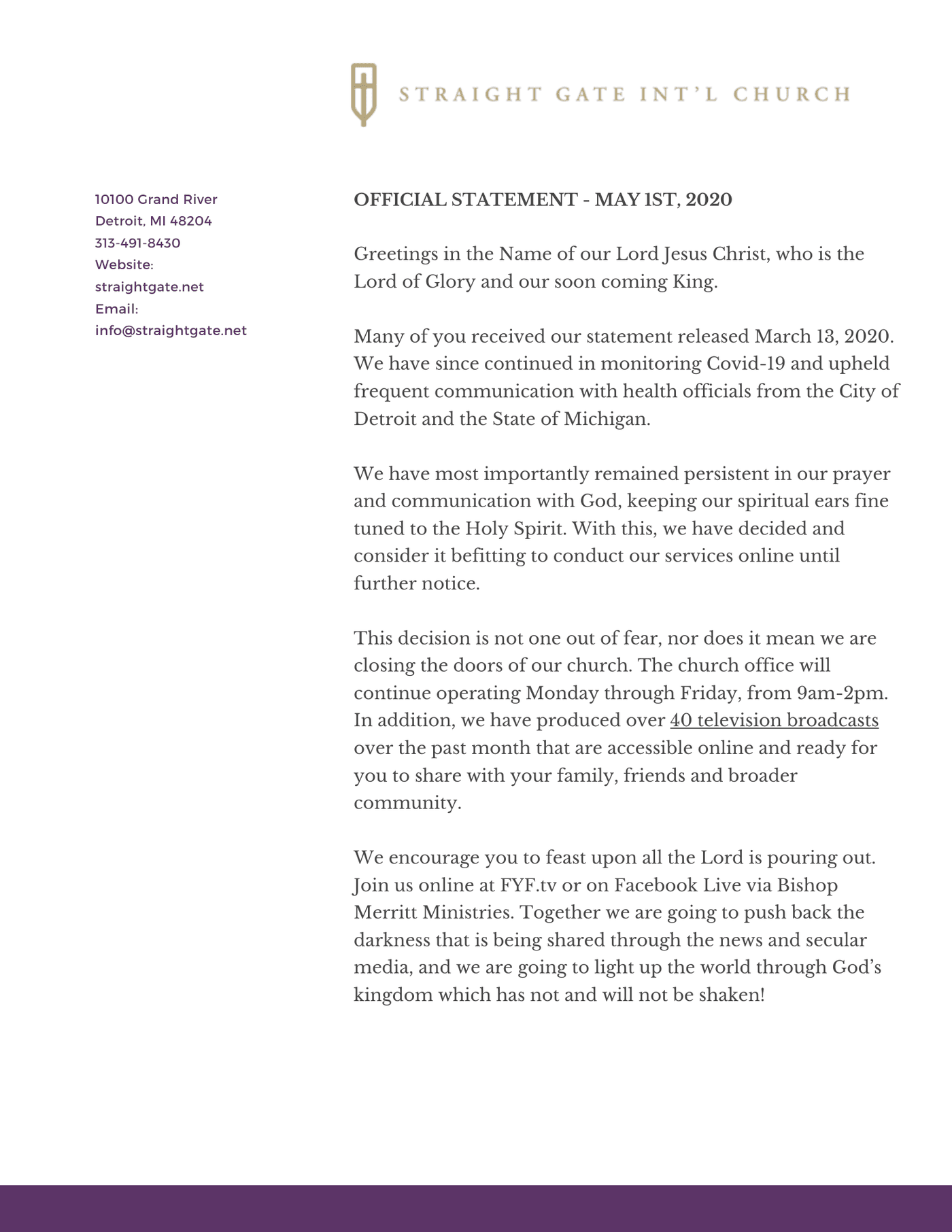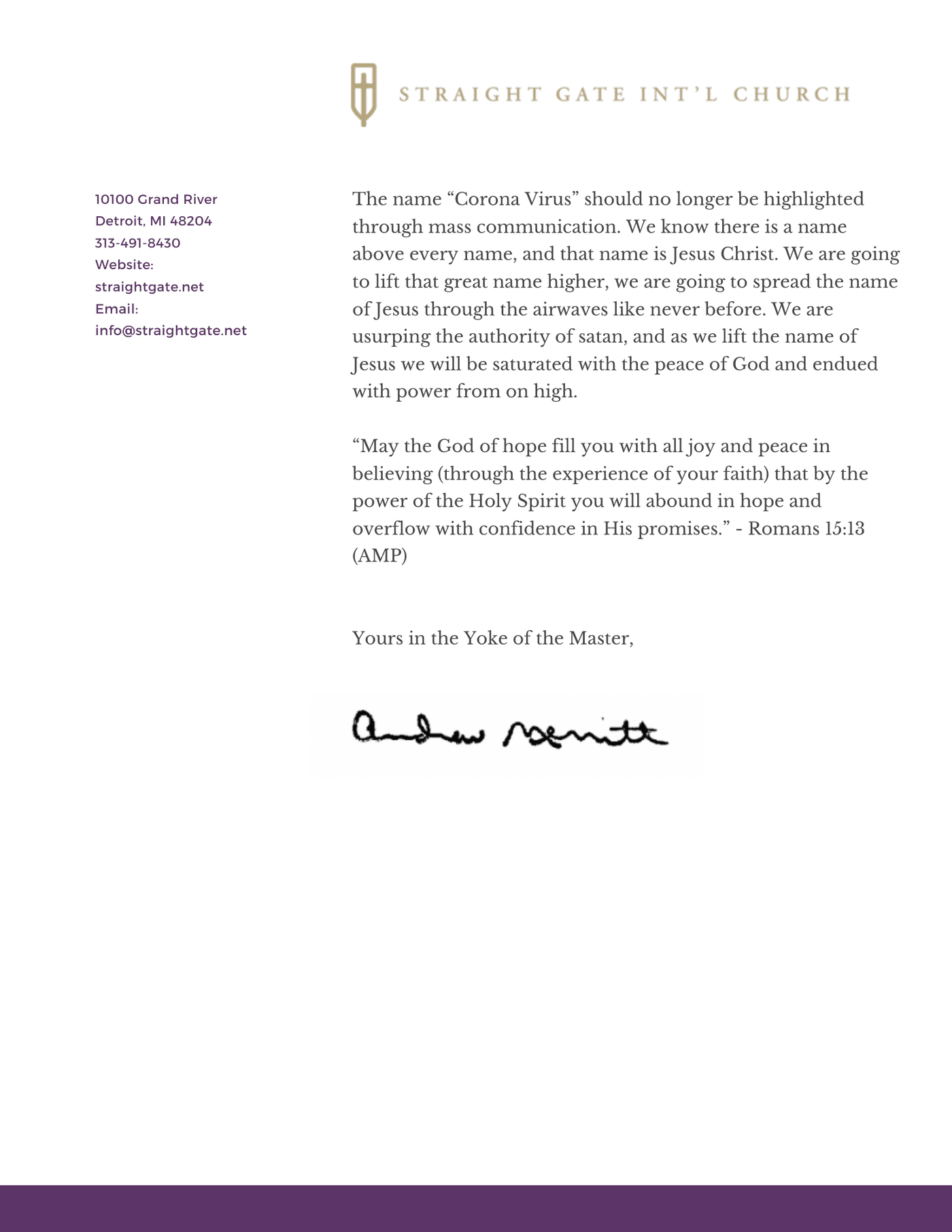 How Can I Still Sow My Tithes and Offerings During This Time?
2. Text to Give:
Text your Donation Amount to phone number 84321
Example: $250 tithes $50 offering to 84321
Click the link that is texted to you
Type "Straight Gate" to find our church when prompted
Click Straight Gate church logo
Finish by entering your name, email and card information
3. By Mail: 10100 Grand River, Detroit, MI 48204
4. By Phone:
Call the Church Office, (313) 491-8430, during business hours
Or call 1-877-6MERRITT
5. In Person: During business hours (M-F, 9am-2pm)
FindingYourFocus.tv - Our 24/7 Network is Expanding
In addition to our Sunday and Tuesday services being streamed live on FYF.tv, you can watch Bishop Andrew Merritt live at 11am, Monday-Friday, throughout the week. Your Faith is Taking You Someplace!

Over 200 LIVE Broadcasts have been produced at FYF.tv since March 20th! They are all at your faith disposal right now...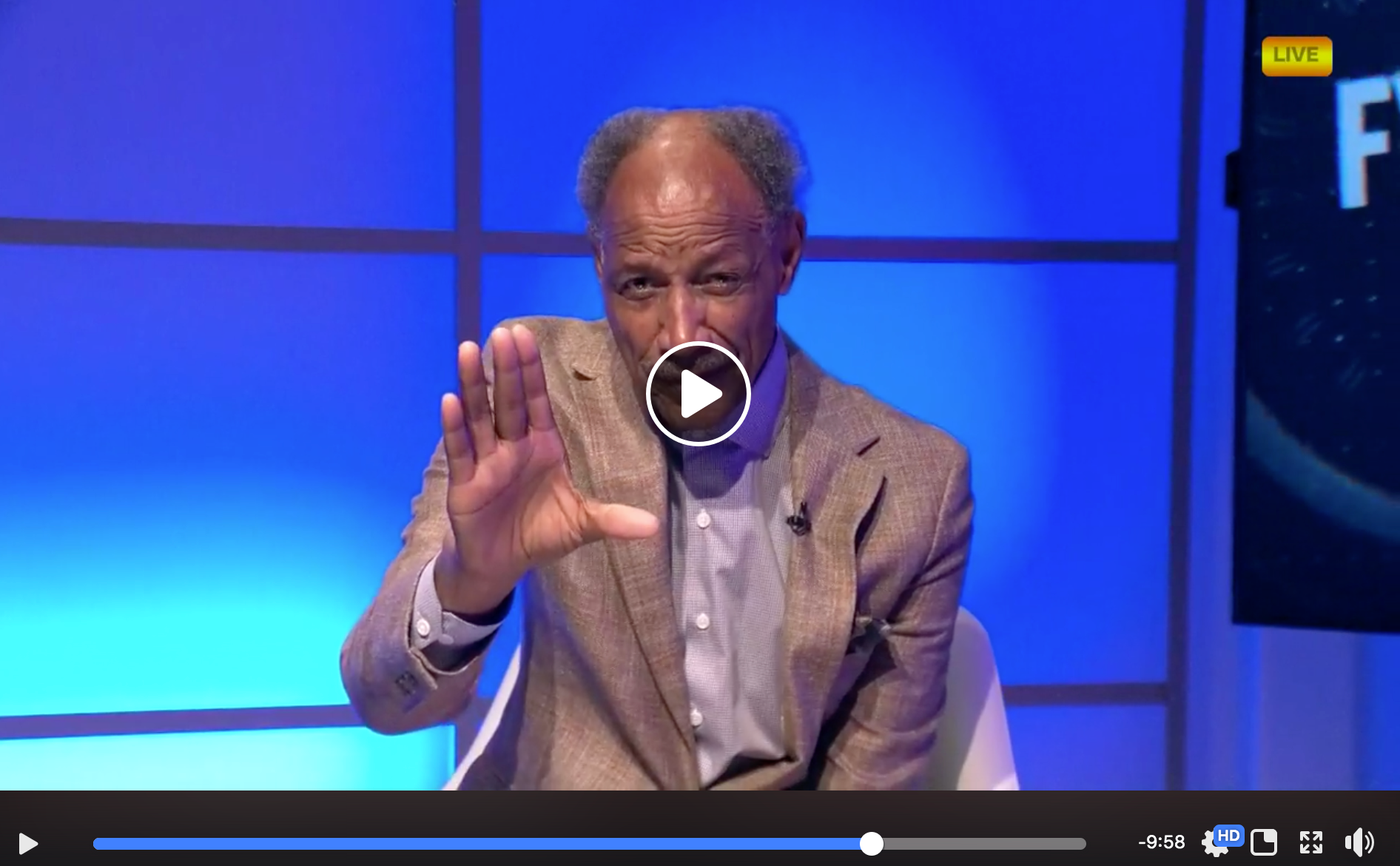 Ask the Lord to lead you in selecting 5 Straight Gaters to call and check up on! We are a ministry of LOVE and can share God's love wherever we are. And let's try to reach out to those you aren't currently communicating with. Even if you don't have their contact info, let's get it from someone else.
We are a SUPERNATURAL CHURCH, composed of SUPERNATURAL PEOPLE, doing SUPERNATURAL THINGS! Straight Gate International Church - God Bless You!
Prayer for Our Frontline Workers