The Straight Gate International Church Emergency Food Pantry is grateful to be of assistance to you in your time of need. We pray that the peace of God be with you at this time. Emergency food parcels are available twice per year. If you need more frequent or continued assistance, please contact the United Way information line at 211 or 1-800-552-1183 (for cell phone users) to locate the appropriate programs in your area.
Please hit the button below and fill out the form in its entirety to apply for food assistance. One of our representatives will follow-up with you within 2 to 3 business days.
Food Assistance at Straight Gate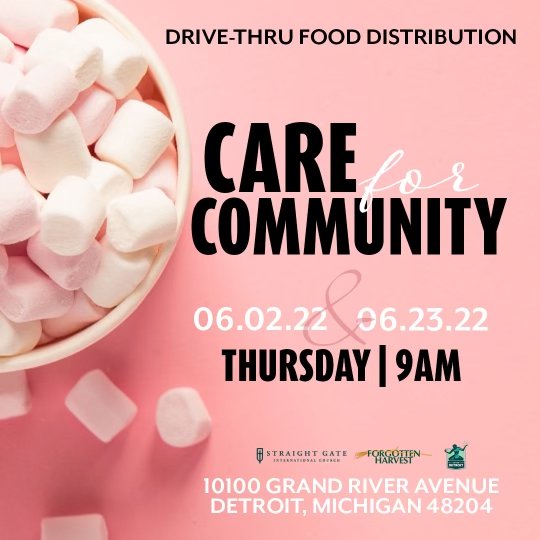 Our food assistance in 2022 will be held on the 1st and 4th Thursdays of each month. In June, there will be assistance on June 2nd and 23rd. We meet at 9am and there's no qualifications needed to receive assistance.