Straight Gate Music
When Straight Gate International Church opened its doors in 1978, there were no instruments and no one to play even if instruments had been there. A reluctant Sis. Viveca Merritt would lead worship before Pastor Merritt preached. Her favorite song was "Blessed Assurance." Even after a piano was purchased, it sat unplayed for three years until the Lord sent someone to Straight Gate.
Eventually, Minister Michael Bonner developed a praise team in the second church building and a choir in the third church building, leading to the the first LP music recording Holy is Thy Name.
Since, Bishop Andrew Merritt has been considered a pioneer in introducing praise and worship music to the urban church; from Faith In The House, to Expectations. From The Holy One, to 30 Years of Music, from Breathe to Saturate Us. Straight Gate's music catalog is played all throughout the world and to God be all the Glory! A special thanks to Minister Michael Bonner, Minister Steven Ford, and Minister Noel Hall for all they have done throughout the years to push Straight Gate's Music Ministry forward.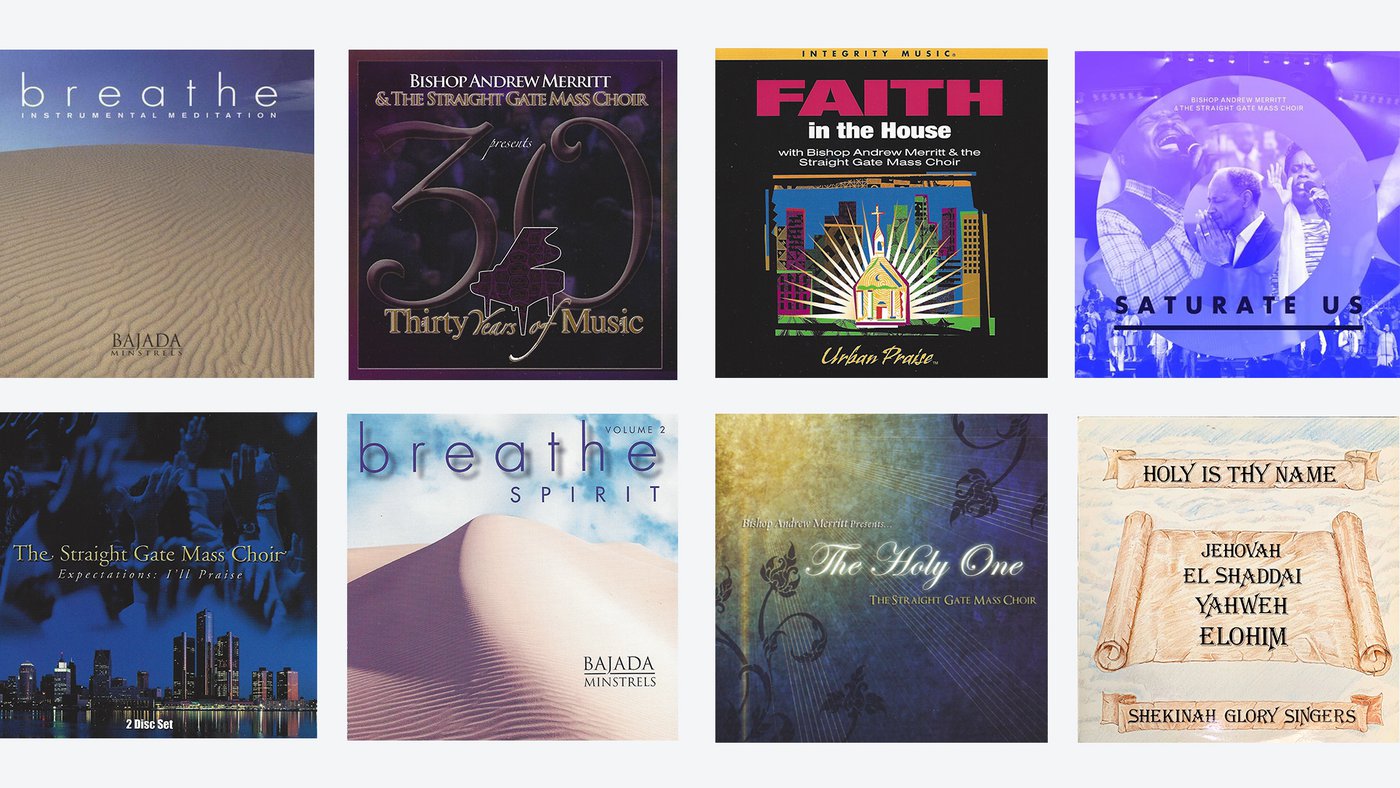 Other Cool Moments in Straight Gate Music History